Scholarship Makes Life A Little Better
Dear NACOP,
Thank you so much for the scholarship for my 2021-22 school year. This scholarship continues to help me get an education! You guys have no idea how much this means to me and my family, especially my dad, making a bad event in his life a little better.
Thank you!
Jacob L.
Oviedo, FL
---
Sometimes The Simplest Things Mean The Most
Friends of the APHF,
I am Deputy Sheriff Charles A. Franco, medically retired from Riverside Co. (California). I am also a lifetime member after being forced to retire medically at the age of 34, with five children (ages 0-6 years old).
Your generosity was greatly appreciated during the holiday season and birthdays. They all looked forward to the wonderful gifts and Christmas tree ornaments. To this day they still talk about your gifts. They touched the entire family's heart. Mom (Lyn Franco) and I are both medically retired law enforcement, but our children carry the torch for law enforcement: Chandra Ashleigh Marie, U.S. Army M.P. (retired); Roxanna Jillian, California Highway Patrol; Christa Brianne Elizabeth, U.S. Customs, and Anthony Charles, Orange County Sheriff.
Your thoughtfulness through the years is a gift I will always treasure. Sometimes the simplest things mean the most. We are forever in your debt for helping us through some tough years. I am humbled and grateful for your support. Your kindness brings a warm glow of joy and gratitude to my heart.
God bless you and your organization for all that you do.
Gratefully yours,
Dep. Charles A. Franco, Ret.
Lyn Franco (C.O. Ret.)
Susanville, CA
---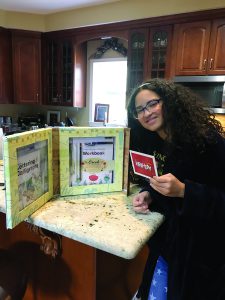 "I Wish All Kids Could Feel So Special"
Dear Police Family Donors,
Alexis is so excited and grateful to receive her 13th birthday gifts! She asked me, "How do they have time to remember my birthday?" I told her because we're a police family. I wish all kids could feel so special. She says, "Thank you guys so much," and she loves her gifts "because they're always thoughtful." I pray one of these days we can meet you in person to give you a hug.
Cheers,
Sherree L.
Accokeek, MD
---
Brotherhood and Support Felt In Law Enforcement Community
Dear NACOP,
I received the Police Purple Heart Award on Friday, having been recovering from those 2 recent surgeries (43rd and 44th overall due to my line-of-duty injuries). I must say that I was shocked to receive that after all of this time. I had no idea, nor the intent, to seek or receive an award for myself. I'm humbled, and feel undeserving. Thank you!
I accept it on behalf of all of the officers who deserve it more, yet for various reasons, sadly never received it. I accept it in honor of my friend from the police academy who was murdered, Officer Scott Stewart of the Detroit Police Department. AND I accept it as an opportunity to share hope and healing with so many other officers who are hurting terribly like I have been for so long.
My kids were so young when I was disabled and had to retire that they never got a glimpse into my world like that. I admit that when I had to explain to them what the Purple Heart is last Friday, I was unable to keep my composure. I was truly touched to be recognized by the National Association of Chiefs of Police and American Police Hall of Fame nonetheless. Thank you again.
Looking toward the near future, I'll find one of my stacks of paid medical bills and submit the medical reimbursement form. That's a very generous benefit that I was also not expecting.
I've also directed my 13-year-old daughter to find the church camp she'd like to attend next summer, and we'll apply for the summer camp scholarship. She's SO happy about that. She's wanted to go to a church camp for a few years, but we've never been able to pay for that experience for her.
My 17-year-old son is exploring his college opportunities right now, and immediately after we've finalized where he'll be attending school next year, we'll be applying for that scholarship as well.
We appreciate this so very much! We're very humbled, and I'm personally proud that my kids are getting a glimpse into the brotherhood and support that I know in the law enforcement community.
I remain, with humility and admiration,
Christopher Truel
Southgate, MI
---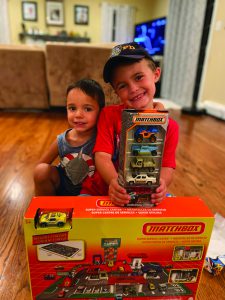 NACOP Gift Program Brings Smiles
To all the staff, members and donors who helped make my son's birthday even better and making him smile — thank you! I truly, truly appreciate it.
Stay safe and God Bless.
Police Officer Nicholas Monello NYPD (Ret.)
Warwick, NY