Student Pursuing Nursing Degree Thankful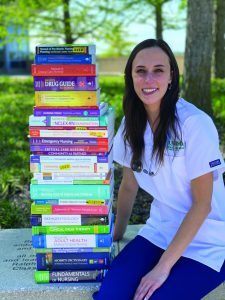 Dear NACOP Donors,
I would like to say thank you to all the donors who have graciously donated to this fund.  I am very grateful to have been a recipient of this scholarship program throughout my four years at York College of Pennsylvania. This scholarship really helped me to be able to purchase the necessary textbooks for my classes so that I could succeed in earning my nursing degree. After my graduation in May 2021, I am pursuing a job in the progressive care unit (PCU), where I am looking forward to helping people get better and get back to their normal selves. 
Sincerely,
Brianna Milliken
Gettysburg, PA
---
NACOP Scholarship Means A Lot To Disabled Officer's Son
Dear Janet and National Association of Chiefs of Police,
I received the scholarship award and can't thank you enough for this opportunity. I am starting my second year of college at the University of Akron studying business management. This award will be used toward my tuition and expenses. It means a lot to me, and I want to thank the entire organization for this honor.
Sincerely,
Josh Kernc
University of Akron business student
Chardon, OH
---
Newest Member of Disabled Officer's Program Appreciates Recognition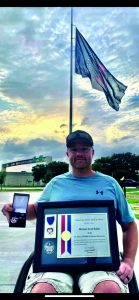 Dear Janet and NACOP,
UPS sent me a notification that a package was coming in the mail today from the Police Hall of Fame. I had a doctor's appointment six hours away from home. I eagerly drove home wondering what this package was.
I got home and immediately picked it up and drove straight to what I call my happy place (Montgomery County Veterans Memorial Park, a park for veterans and first responders). I got there and I stared across the pond at our many flags and set my eyes upon the first responder flag. I opened the box and tears rolled down my face as I saw the LEO Purple Heart.
Several of the park's commission members showed up about that time. They asked if I was OK. I said, "What's in this box is an honor I thought I would never receive."
Thank all of you for everything. I wanted to share my story and a picture with you. Sometimes we feel forgotten, but it's you guys who help us remember that our service is never forgotten. We all truly appreciate your efforts. If I can ever be of assistance to any of you don't hesitate to please reach out to me.
Michael "Scott" Bullitt
Montgomery, TX
---
Gift Program Makes For Big Smiles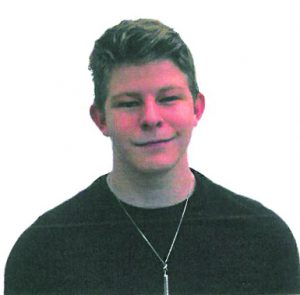 Dear NACOP Scholarship Committee,
Thank you so much for your generous scholarship! I am grateful and honored to be chosen for this meaningful scholarship. I am currently finishing my freshman year at Pepperdine. I am working toward a degree in biology and plan on going on to medical school. This scholarship allows me to work fewer hours and focus on my studies and additional educational opportunities. I hope to help others as I pursue my dream of becoming a physician. This scholarship brings me one step closer to achieving that dream!
With gratitude,
Owen Walsh
Pacifica, CA